✦✦✦✦ NEW RELEASE + GIVEAWAY ✦✦✦✦
*KINDLE FIRE + AMAZON GIFT CARD*
Blurb
I am loyal, but I will betray you.
I am strong, but I have scars.
I am an angel, but the devil.
I met her when I was sixteen and she was a breath of fresh air. She swooped in, making me smile. But then she left, taking my next breath with her.
Her smile could light up a room, making my black heart pitter patter.
I found her again ten years later, with a syringe in her arm.
Blood coming from between her legs.
She was broken and I was glad she was broken. She wouldn't think less of me and my damaged ways.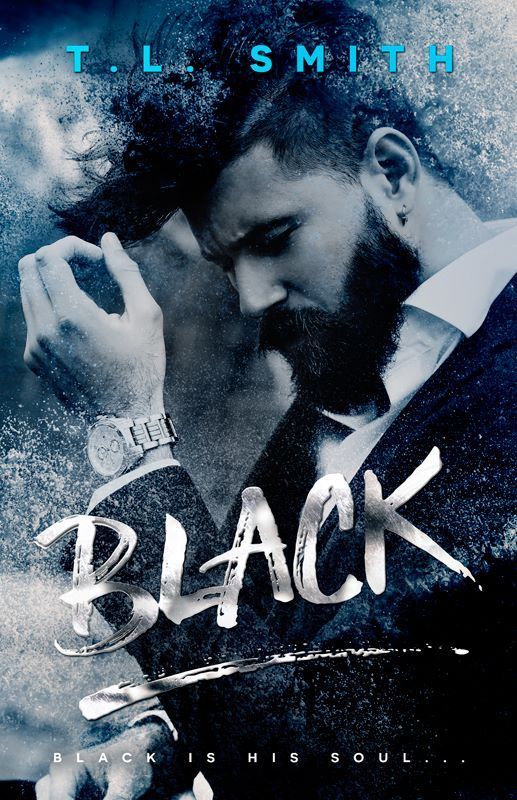 One Click here
✦ Amazon.com ➜ http://amzn.to/1kEhpwb
✦ Amazon.com.au ➜http://bit.ly/1IX2CJ1
✦ Amazon.co.uk ➜http://amzn.to/1ZUI73E
✦ Apple ➜http://apple.co/1XAEIZX
✦ B&N➜http://bit.ly/1OHUFYs
GIVEAWAY. HOW TO WIN.
JUMP ON OVER HERE AND SCROLL DOWN TO ENTER THE GIVEAWAY. KINDLE FIRE GIVEAWAY + AMAZON GIFT CARD
➜http://tlsmithauthor.com/coming-soon/black-prologue/
Dark. Dramatic. Suspenseful.
Beautiful. Hopeful. Sexy.

This was my first T.L. Smith experience, one that I will not soon forget. First off,the writing style hooks you. The author delivers one edge of your seat, lip biting, eye covering, gut wrenching story that will be talked about for years to come.

Black is an enigma, one that we can't get enough of and we just can't walk away from despite all the warnings. Red Flags and Sirens are going off and we can't see nor hear them. This man is beautiful yet scary he is the perfect combination of both.

Prepare yourself for an amazing and emotional journey. Hold on tight and enjoy the ride. I can guarantee that you will want MORE of Black and Rose. There can never be enough of them.

"Can I have you" -Rose
"You already own me" - Black

He will make you feel like never before and you will bring so much color into his dark, sad, and lonely world.

Get ready to pull on one fine man's beard and run your fingers through his hair. He will f**k you like no one else.